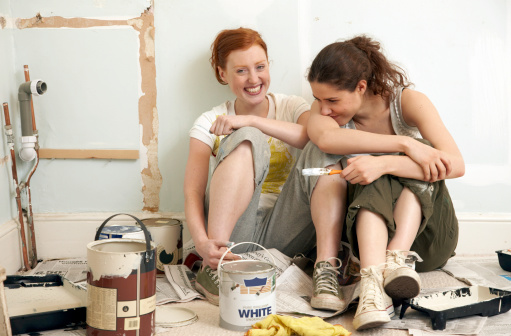 Painting is the quickest way to give a room a fresh new look. It is also quite possibly the easiest do-it-yourself project. Most people will spend hours poring over colors, finally choosing the paint, and then just throwing the cheapest paint brushes or rollers in the cart on their way out of the paint section.
This is a big mistake. The results you get from a high-quality paint brush will always be much better than with the "whatever's on sale" brush or rollers.
A quality paint brush holds more paint, gives you more control and provides a smoother finish. It also covers more with fewer brush strokes, which saves you time.
Here's what you need to consider when buying paint brushes.
Balance
You want paint brushes that have balance. It should feel comfortable in your hand and be easy to control.
Bristle density...